Ensure Your Hotel Lobby Leaves an Unforgettable First Impression on Your Guests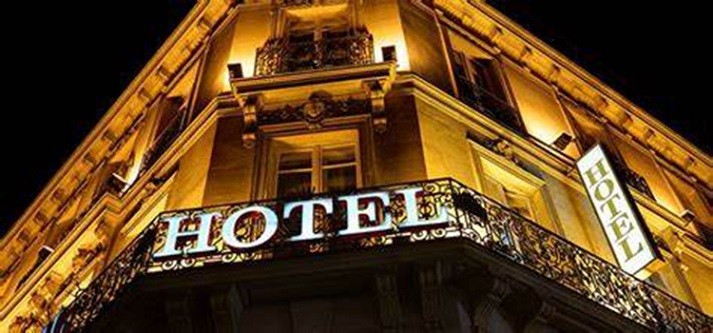 A customer's first impression of a hotel is what will make them come back. Potential customers will flip through hotel listings as quickly as it takes to click the next page of search results and, if a dirty, messy lobby is the first thing they see, they won't even bother with the rest.
Likewise, for in-person visits: Cluttered and unsightly lobbies are bad for business, too. From hotel lobby furniture to decor, and even your welcoming committee, it takes hard work and dedication to create an impressive first impression.
Cleanliness
Cleanliness is the single most important aspect of the hotel business. Without it, nothing else—not your decor, not your staff, and not even your prices—can pull you out of a slump. It's especially important for the lobby because it's the first place your guests see. It's also the place with the most foot traffic, so expect to clean and tidy it multiple times a day for best results.

Quick Tip: Cleaning an area isn't necessarily the same as making it look clean. Remove as much clutter as you can and organize your hotel lobby furniture to create areas of the room that are open, yet distinct.
Lighting
Lighting sets the mood and can relax, invigorate, or inspire. Installing the right lighting in your lobby is a key factor for photographs and also impacts your guests' walk-in experience.

Having the wrong contrast of colors, too little lighting, too much lighting, or inappropriate lighting can make a beautiful room look like an underground bunker.
Balance your lighting as best you can, avoiding spotlight glare spots and dim, dangerous walkways. Set out gentle lamps on side tables and use recessed lighting over front desks. If you use chandeliers, be sure the style matches your hotel's architecture; a modern chandelier obviously won't match an antique hotel.
Use Your Surroundings
Location is the most important aspect of a property. Unfortunately, it's all too easy to focus on your lobby alone and not what sits outside of it. If you're in the city, use cityscapes to your advantage, with big, bright windows even if your view is only two blocks away.

If you're near an exposition center or an important building, installing windows to frame the location can add character. If you're in the country, focus on landscapes; position windows where they give painting-like glimpses of the land around you. Something as simple as a well-trimmed garden at the front entrance can be a great addition to the feel of the lobby.
Style and Aesthetics
There's a reason the casinos in Las Vegas have different themes; they're all tailored to stand out and attract a particular audience. The clients you want in your hotel will be a big determining factor in choosing the aesthetics you want for your lobby. There's no "one size fits all" solution, here, but there are common trends in interior design you should know about.

The concept of being "open" is making big waves with interior designers, especially in the hotel industry. Large, open spaces give a sense of freedom and a sense of awe. Minimalistic design is a popular theme in 2017, too, so avoid gaudiness or overdoing the decor. Keep it simple, instead. People love walking into a room that feels like it belongs a hundred years into the future; that's the power of minimalism.
Dealing with a small space? Mirrors are a great tool for amplifying the lighting and giving the illusion of more space. Smooth, brushed metal fixtures add futuristic appeal.
Segmentation and Ease of Use
You can have the best-looking lobby around but, if it's confusing and complex, it can leave a bad impression. Have clearly defined areas that naturally hint at their intended usage, such as a table and chairs with coffee mugs nearby or a luggage cart section.

Having a wall dedicated to comfortable chairs and easily accessible power outlets tells people it's a place to use their laptops. If you want a refreshment station to be noticed, then put some chairs and tables near a counter along the wall with coffee machines.
Most importantly, be sure guests don't sit in the lobby for hours. Address their needs quickly and promptly, every time, and great first impressions will become like second nature to you and your staff.